Apply the Hidden Power That Lies Inside Your Servers and Network
Virtualization is the process of consolidating your existing servers onto fewer hardware devices, therein maximizing storage efficiency and extending system life while reducing redundancies and complexity-related costs.
Our premier antivirus and malware solutions, deep-system scans, automated checks, in-depth vulnerabilities assessment, and professional advisory services will ensure that your company secrets are safe and that threats are eliminated before they have a chance to spread.Phone Systems 4 Businesses by Cybernetic Networks goes beyond the basic functions of standard phone systems by offering full software, mobile phones and email integration with your preferred CRM systems, creating a bulletproof telecommunications web that guarantees an uninterrupted connection with the outside world.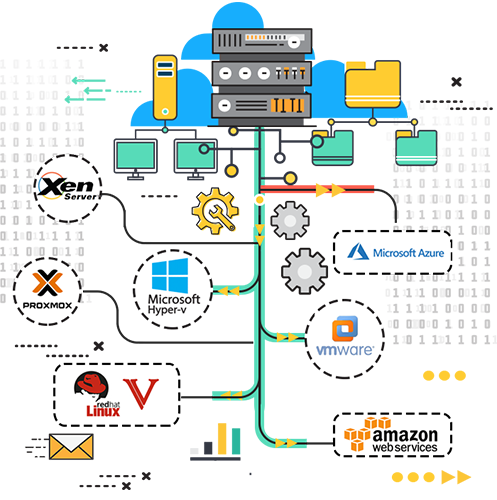 Our sophisticated solution is designed to grow with you: the more physical servers are added to the virtualization platform, the more powerful your private cloud computing environment becomes while becoming increasingly cheaper to maintain. It's the ultimate low-risk, high-reward upgrade!
This is only one of the many integrated services Cybernetic Networks offers its satisfied clients, your one-stop destination for full-company technical care.