Don't Let an IT catastrophe Strike into the Heart of your Business, Profits, and Customers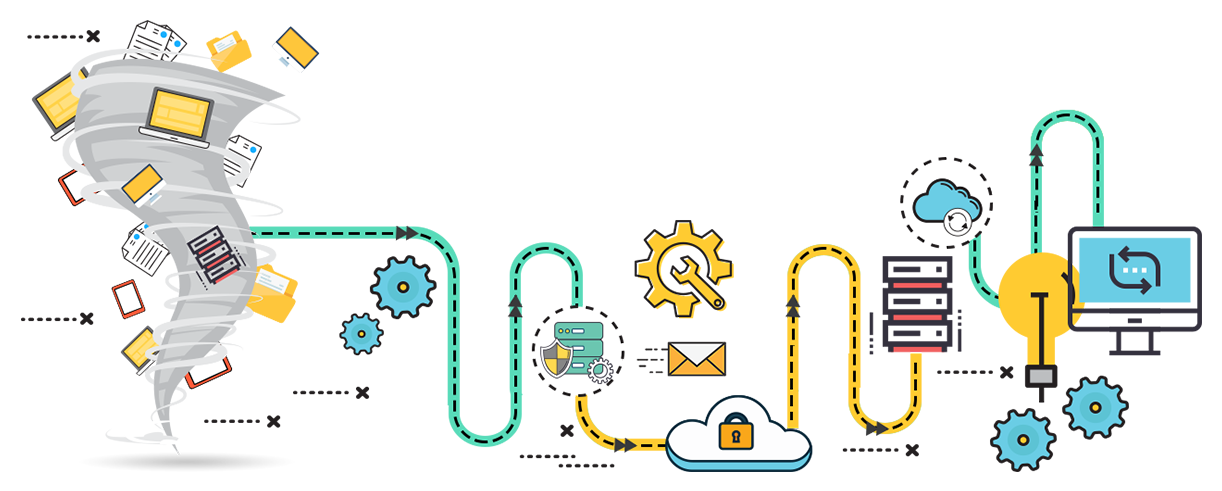 A business' most important asset is its data: customer profiles, company secrets, strategic plans, marketing materials, tax documents, and banking information are all at grave risk if the computers or servers they're stored on suddenly fail.
Cybernetic Network's Storage and Backup Experts will examine your organization and make recommendations on the most efficient, secure, and cost-effective ways to back up your information. Our fully-automated endpoint backup and restoration services replace manually executed backups, completely cutting out human error and safeguarding your investments.
Regardless of the time of day, your virtually-stored intellectual property on our highly dependable servers will only be a phone call or email away.
Our services feature expert management for most systems on Windows, IOS, Linux, and Android, and include support for servers, printers, and routers. No matter when your team needs technical assistance, our remote team of IT specialists will be there to fix it in a flash - that's our 24/7/365 guarantee!