A Bold Idea Created by Small Business Owners for Small Business Owners.
Cybernetic Networks is a leading provider of holistic Information Technology (IT) services to organizations and enterprises across the United States, Canada, the United Kingdom, and Sri Lanka with over 15 years of 360° experience in the remote IT solutions industry.
This family-run venture was the brainchild of Himala Gamage, a Computer Systems Design graduate from the National Institute of Business Management, Sri Lanka and computing savant who got his start dabbling with hardware and software when he was only in the 8th grade. Together with a like-minded entrepreneurial colleague, he founded a successful chain of internet cafes as well as the precursor of this well-loved IT support business before relocating it to the United States in 2002.
Now, together with his wife and current Cybernetic Networks President, Dr. Sirani K. M. Perera, a leading mind at Embry-Riddle Aeronautical University and holder of a Ph.D., MASt, and BSc in Mathematics from several top academic institutions around the world, the idea to bring a completely new kind of IT business customer experience to the world was born.
With over 300 clients served and a retention rate close to 90%*, Himala and Sirani wanted to bring the best in custom IT technology to business users who previously thought that dedicated IT care was too expensive or not infrastructurally feasible for companies of their size. The couple wanted to prove that dependable, personal, and affordable IT for everyone was possible, and they plan on systematically disrupting the status quo with every happy and successfully-maintained customer added to the ranks of the Cybernetic Networks family.
Our Vision
To revolutionize the IT Support Services model and provide cost-effective and personalized IT management services to every small and medium-sized business owner in the United States.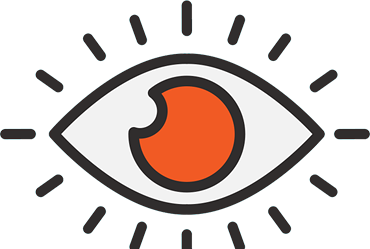 Cybernetic Networks aims to empower every business owner, regardless of size, to utilize the full potential of their IT investments and staff by enhancing their web presence, reducing unplanned downtime, protecting the company from external threats, and leveraging existing resources to help each enterprise grow to its fullest potential-all at a highly accessible price.
With the help of our well-rounded team of Microsoft, Novell, Cisco, and Citrix computer industry engineers and web specialists, we strive to set the new standard in efficient, around-the-clock care that will always keep our client's individual goals at heart.
Excellent Support
Awesome Team
One Stop Shop