Centrally Controlled and Accessible Everywhere: The Ultimate Corporate Email Solution Alternate: a Company Email Made To Play By Your Rules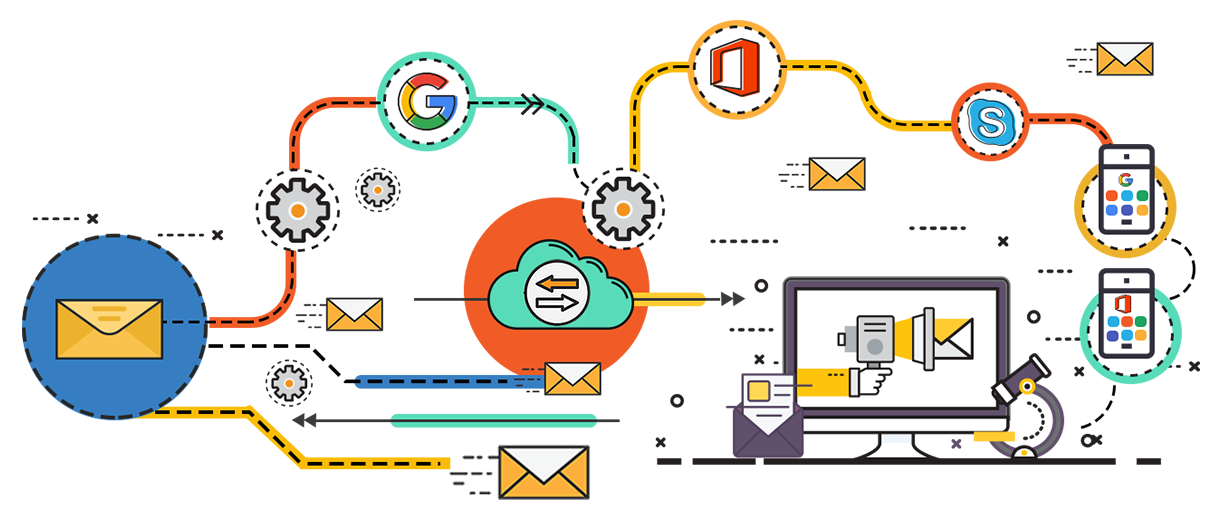 Embrace the idea of a dependable, centrally-hosted company email that is capable of learning and adapting itself to your workflow and employees, not the other way around.
Cloud Email Solutions empower you to write the rule book on how different emails are categorized, handled, and stored for everyone in your organization, whether in-house or remote. Your emails will always send because our servers will never fail.
We offer a deluxe catalog of Microsoft, Google, and Custom Cloud Email Solutions.
This is only one of the many integrated services Cybernetic Networks offers its satisfied clients, your one-stop destination for full-company technical care.